SoulCare Membership
An exclusive coaching membership community for soul-driven humans ready to create positive change in their lives ✨
SoulCare is a coaching membership community for you to work through your "stuff" and start living from your SOUL!


---
Here's why I created the SoulCare Membership
I lived with the full-body experience of anxiety and disconnection from myself... for years.
On the outside, I'm sure I seemed happy: I was driven, had a great job, a ton of friends, and always seemed to be on the move. But on the inside, I was struggling. I was completely unhappy with my career, in a constant and incredibly toxic battle with my body and self-image, and felt wildly lost in most of my relationships.
That sense of powerlessness was especially triggering because I knew my core that I wasn't meant to feel so small. I knew that I had untapped potential, but I had no clue how to let it out.
Over the course of about 5 years, I embarked on a journey to just feel better again. I read books, I attended seminars, I hired coaches, and eventually, implemented the things that I learned. I started to feel a hell of a lot better. Happy. Filled with a sense of purpose.
Before I started doing the inner work, I wasn't too sure I bought into the whole "happiness" thing...but as I moved deeper and deeper into my own healing journey, I finally understood what authentic happiness - or, dare I say it, joy - truly feels like: freedom from negative inner dialogue, gratitude for the now, and a deep, unshakeable sense of trust for all that's to come.

I tried a lot of things on my own healing journey, from the super-tactical (Make goals! Achieve said goals!) to the super-esoteric (we're talking vows of silence, energy work, and past-life regressions). It felt like I was piecing together a puzzle without a picture to follow, and that initial sense of confusion is how I ultimately created my own approach to coaching: scientific, spiritual, and tactical.


I created this SoulCare Membership Community to bring you all of the lessons, education, and tools that I've accumulated along the way.
What You Should Expect From Amanda's SoulCare Community: An Overview

I'm aiming to make your experience here awesome. I want you to get five key things from Amanda's SoulCare Community:
Get exclusive content and conversations that are designed to help you work through your "stuff", so that you can live from your SOUL.
Meet likeminded souls who share your passion for inner work and development, spirituality, and compassion.
Learn how to nurture your mental health and increase your self love.
Swap stories, experiences, and support with the shared community.
Find a little inspiration, thought-provoking conversations, and expert perspective each and every day.
What You Should Expect From Amanda's SoulCare Community: The Format
We've created an awesome, value-packed structure for you to receive new information, support, and community on a monthly basis. Here's just some of what you can expect:
2 Monthly Zoom Lessons - Each month, we'll have two 60-minute lessons and/or workshops centered around a healing or growth theme. Join live for the lesson, or watch the replay on your own time!
1 Monthly Meditation - You'll receive an audio or video recording of a customized meditation each month
"Ask Amanda" Q&A - Receive coaching and thoughtful guidance via the "Ask Amanda" community forums. Amanda will drop in and respond to community questions about the monthly themes, so that members can continue their growth!
Weekly journal prompts - Thought-starters and reflection points to guide community members towards authentic self-understanding, self-compassion, and self-love.
Community - Come for the content, stay for the community! We're fostering a supportive, loving environment here. We want you to share, to make friends, to support each other on your own healing and growth journeys!
BONUS - Micro-workshops! Outside of the regularly-scheduled lessons, we'll offer a few 15-minute micro-workshops to support the overarching themes.
What You Should Expect From Amanda's SoulCare Community: The Content
Here's just a sample of the monthly theme's well be covering together:
Emotional Management 101: How to understand and process triggers
Developing Spiritual Self-Awareness: An honest inventory of how we feel about ourselves, and an opportunity to get excited about the growth we'd like to create!
Fostering Self-Love and Healthy Ego: Carving out action plans to drop deeper into long-term, authentic self-love
Let's Get ANGRY!: A chance to look at anger as a powerful tool for processing and growth
Attachment Theory: How our anxious attachment styles affect our views on our potential, our growth, and our relationships...and how to start creating change!
Mindfulness and Intuition: How to develop a stronger relationship with your spiritual muscles to develop deeper trust in self and in our paths
If this sounds like the kind of coaching support and community you've been looking for, register now!


Our first class begins March 15th, but you can join any time! While the monthly material all interconnects, the coaching is taught in such a way that you can feel comfortable joining at any time. If you'd ever like to go back and catch up on previous monthly content, you'll gain access to all of those videos with your membership.

Your Instructor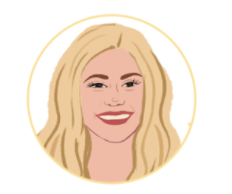 Amanda Huggins is a professional Anxiety Coach, keynote speaker, and founder of Anxiety to Empowerment. After spending nearly a decade in the startup space, Amanda broke past her own fears to follow her calling for helping people break past their own internal barriers of self-worth, fear, and anxiety. Her unique blend of spiritual, scientific, and practical approaches has helped over 200 clients move beyond their anxious mind and into a state of deep personal success.
www.instagram.com/anxietytoempowerment
https://www.youtube.com/channel/UCtBzev8E3FWZK8NOj...

Course Curriculum
Welcome to SoulCare!
Available in days
days after you enroll
Frequently Asked Questions
When does the membership start and finish?
One of the beautiful parts of this membership is that it's an ever-evolving community. Each month, we're tackling a new soul-based topic together. Regardless of when you join, you'll get access to any of the previous lessons or workshop recordings.
How long do I have access to the membership?
How does lifetime access sound? After enrolling, you are subscribed to the SoulCare Membership Community and billed monthly until you decide to opt out, which is possible after the 3 month minimum commitment. We sincerely hope you'll stay and grow with us for as long as your soul desires!
Is there a minimum monthly commitment?
Yes! Because we're covering pretty deep topics, we require a minimum 3 month commitment to the community, which gives each member time to acclimate, join a few calls, make some friends, test out the work, and ultimately decide if the program is right for them.
If I join, how will I access the SoulCare Coaching Community?
SoulCare is hosted on Mighty Networks, a private community platform where you will gain access to our live Zoom calls, journaling prompts, community conversations, and more. When you purchase your subscription here, you will receive access to the SoulCare Community website and content.