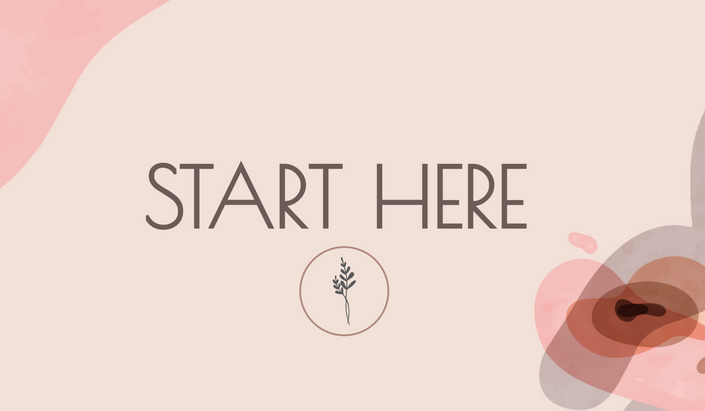 ABUNDANCE IN ACTION
An actionable, supportive course designed to help YOU shift from scarcity to abundance. It's time to kick those limiting beliefs in the ass!
Enroll in Course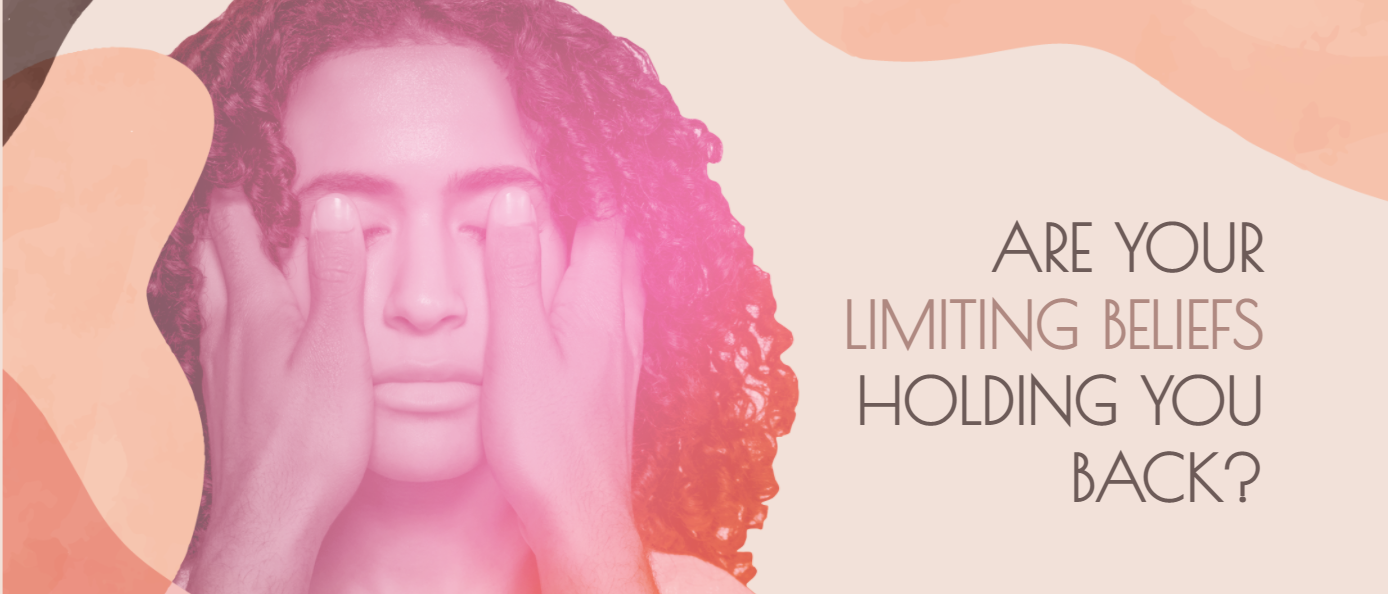 Do you find yourself stuck between knowing you can create an incredible, abundant life...yet a part of you secretly feels like it's impossible?
You're not alone.
Prior to becoming an Anxiety Coach, I had the same struggle. I spent years my a scarcity mindset, obsessing over "lack" and all of the things that weren't in my life. My inner dialogue sounded a lot like this:
I'm not enough.
I don't deserve it.
I don't believe I'm worthy.
My dreams are too big, I'll never achieve them.
There are no good opportunities out there for me.
Everyone else has it so much easier than me.
That disconnect between knowing and believing in my own potential kept me trapped in my own self-doubt.
Scarcity says things like...
There is not enough for you. You can't have what you want. Things will always be hard. Whether it's love, money, growth, success, expansion...it's not going to come easily for you.
No, you can't do it.
You aren't good enough.
Abundance says things like...
You hold limitless potential. There is more than enough for all of us. You are worthy of your desires. You can allow things to be easy. You are inherently deserving and loved beyond measure. Of course you can have the life you desire.
Yes, you can do it.
Of course you are enough.

For a while, I struggled to take the concept of "abundance" and apply it to my own life.
The content I read and listened to inspired the desire to change...
But I knew I needed steps, suggestions, and accountability to actually create change in my life.
(Don't get me wrong - I love a good inspirational quote as much as the next person, but meaningful change requires action.)
---
Over the course of my own 7-year healing journey, I learned and created tools that actually shifted my perspective on life...

Now, I'm sharing what I've learned with you!
Course Curriculum
Start here
Available in days
days after you enroll
Part 1: The Energy of Scarcity
Available in days
days after you enroll
Part 2: From Scarcity to Abundance
Available in days
days after you enroll

Abundance in Action is designed to take you on a self-reflection journey that will support you in shifting your lack mentality once and for all. Let's bring those spiritual ideals back down to earth, so that you aren't just learning about abundance, you're living it.

You'll take part in three self-paced course modules...
The Energy of Scarcity

From Scarcity to Abundance
Abundance in Action
Complete with one lecture, one journaling portion, and one meditation per section. That's 9, intentionally-structured videos that were designed to offer education, structure, and support for you on your growth journey.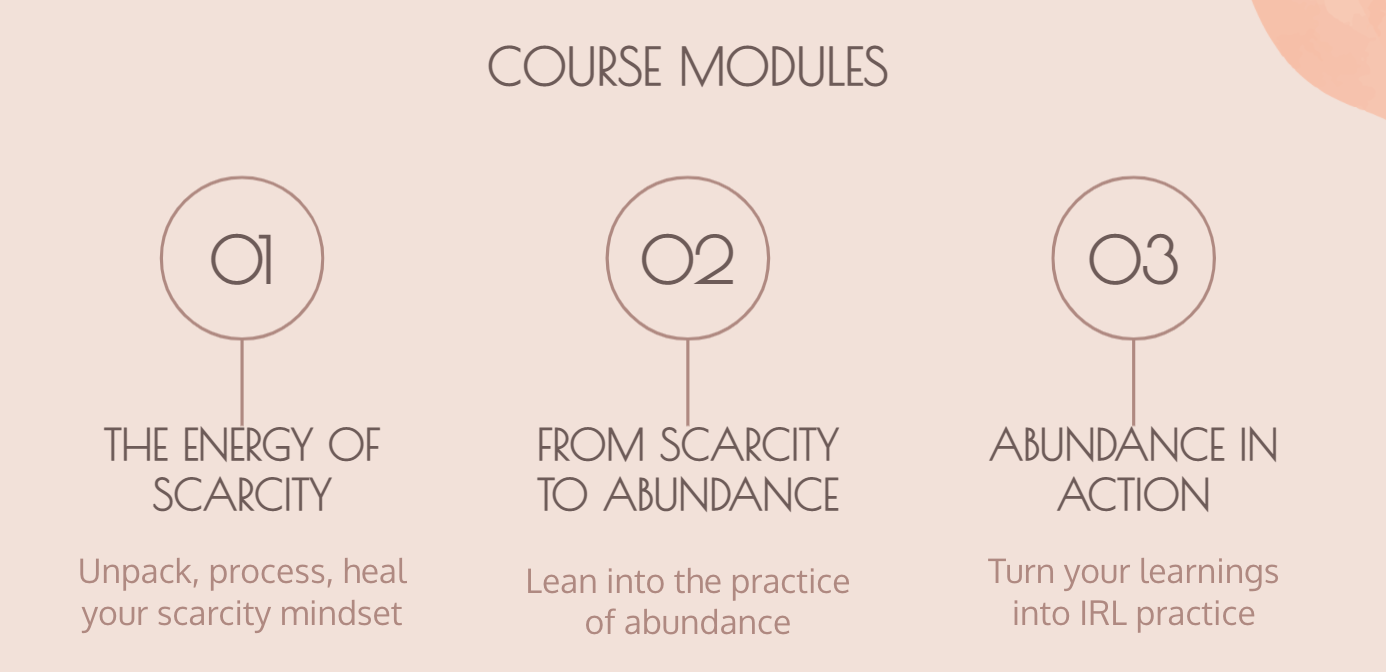 It's time to kick those limiting beliefs in the ass.
An In-Depth Exploration of Abundance

9 videos and over 4 hours of material!
3 lectures - 3 meditations - 3 journaling prompts
Plus...a SECOND COURSE for free!
As an added bonus, I want to give you access to my original course, Holistic Anxiety Management (valued at $75) at no cost.
Just by enrolling in Abundance in Action, you'll gain access to a powerful, 1-hour introductory course on holistically addressing anxiety. There's no extra work required on your end - once you enroll, you'll find both courses in your dashboard.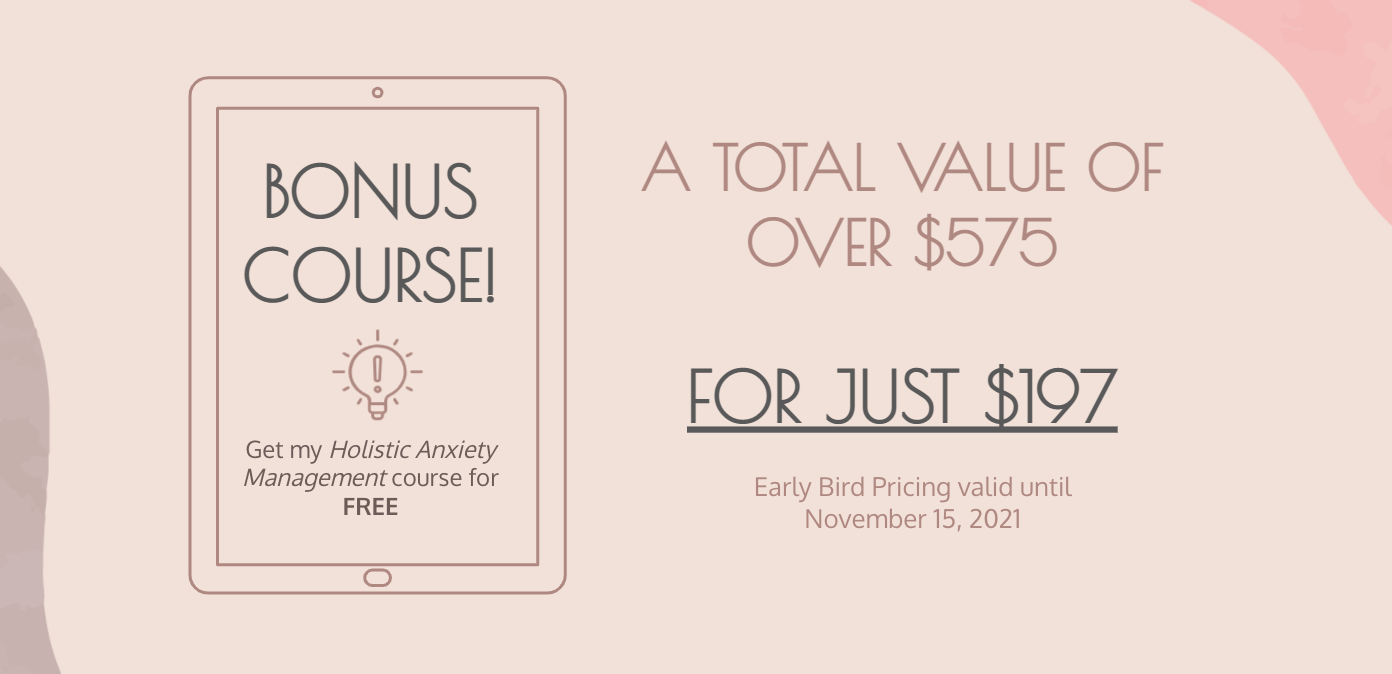 Take advantage of EARLY BIRD PRICING until November 15!
Enroll before 11/15/21 to get the lowest price (and your bonus workshop)!
Don't want to pay all at once? No sweat. Early bird discount also applies to the payment plan option.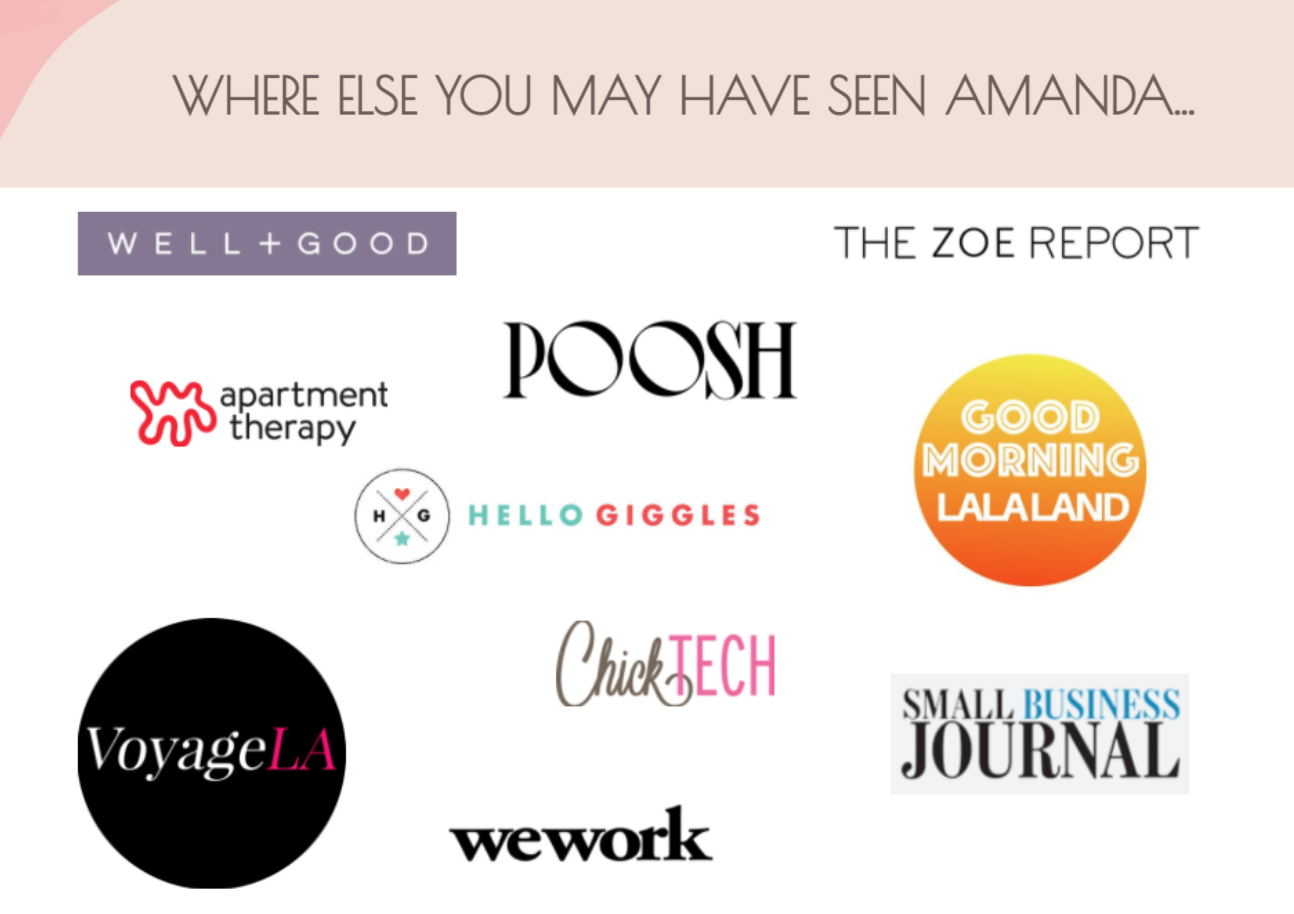 Here's what others have to say about my approach to coaching

"Anxiety was an enemy and best friend for much of my life, and I passed it down to my youngest son. It's like any disease—it catches. But, as with all challenges, it's also a teacher. Amanda has been assisting my son with the shadows of anxiety, her kindness, and structure, bringing him from the brink of despair to a sense of incredible empowerment. He's become a force to be reckoned with in his calling. And even more important, a man with a heart of joy.

I've come to know Amanda's work independently and am in incredible awe of her integrative approach—body, mind, and soul. When anxiety no longer sews these aspects of us together, our spirit can. We become who we are. And that's possible because of Amanda's keen insights, structure, process, and genuine compassion."
- Cyndi Dale, internationally renowned intuitive, healer, and author of 30 bestselling books on energy medicine, including The Subtle Body, Energetic Boundaries, and Advanced Chakra Healing
---
"Amanda Huggins is a force and a gift. She has the unique and keen ability to translate incredibly heady information into easily digestible bites without diminishing the power and potency of the message. Consider Amanda the ultimate gateway to graduate-level material for the masses. The best part? She does it with aplomb and an engaging, witty, and no-nonsense edge. What's not to like? Super smart, sharp, and sassy yet completely honest, real, and kind, Amanda has the ability to reach the teens without sounding preachy or maternal, and she has the ability to reach and speak to high-level intellectuals without sounding snobby and disconnected. I am SO looking forward to an accessible and transformative book I can recommend to my clients and students by Ms. Amanda Huggins."
- Melanie Klein, High-level Empowerment Coach, Professor of Sociology and Gender/Women's Studies, author of Embodied Resilience through Yoga, and co-founder of the Yoga & Body Image Coalition
---
"I've worked with countless therapists - to varying degrees of success - but identifying a practitioner that is relatable and rooted in an actionable approach to changing both thoughts and behaviors has proved difficult –I found that traditional therapy was no longer creating space for my growth. Amanda blends many of the most effective tenants of traditional therapy (including CBT) with the dynamic and spiritual elements of Universal Law to work with clients in a progressive and unique way. This blend of the rational and the spiritual are a breath of fresh air for anyone looking for a better, more holistic approach to mental health."
- Michael Grillo, Head of Consumer Products at Calm, Former CEO and Co-Founder of Gravity Blankets
---
"I came across Amanda in the most unexpected of places when I wasn't even looking for her, and that moment changed my life. She helped me do the real work I needed to do to understand my anxious thoughts and showed me the tools to manage them in my everyday interactions. Through all of this, there were tears but also laughter, and most importantly, the understanding that this will be an ongoing process. There will be ups and downs, but I have the ability to create my happiness. Amanda has a true gift for connecting with and relating to people in a very real way. I am so grateful for my time working with her and will take her tools and lessons as guides through the rest of my life."
- Abby C., Anxiety Coaching Client
---
"Working with Amanda was everything I didn't know I needed. We met at a pivotal time of my life, as I was focusing on healing the emotional and mental blocks linked to an autoimmune diagnosis I had received when I was a teen. Knowing that I needed support in navigating these somewhat challenging parts of myself, I crossed paths with Amanda through a mutual friend and, upon our first meeting, knew that she would be able to help me elevate to the most authentic version of myself.
She honors her duality as a Coach whose responsibility is to keep you accountable and as a friend who will sit with you as you navigate some of the hardest and darkest parts of yourself. In that first year of working with her, she helped me break down so many character limits that I had created my entire adolescent life, and I was able to move forward in my healing journey stronger, more grounded, and at ease. She carries this same tenacity as a compassionate healer and a (now) dear friend. Anyone who crosses paths with her is forever moved and touched by their experience. I, for one, am ready and excited for her work to be published in the world."
- Neeyaz Zolfaghari, Anxiety Coaching Client and founder of Unspoken Nutrition
Your Instructor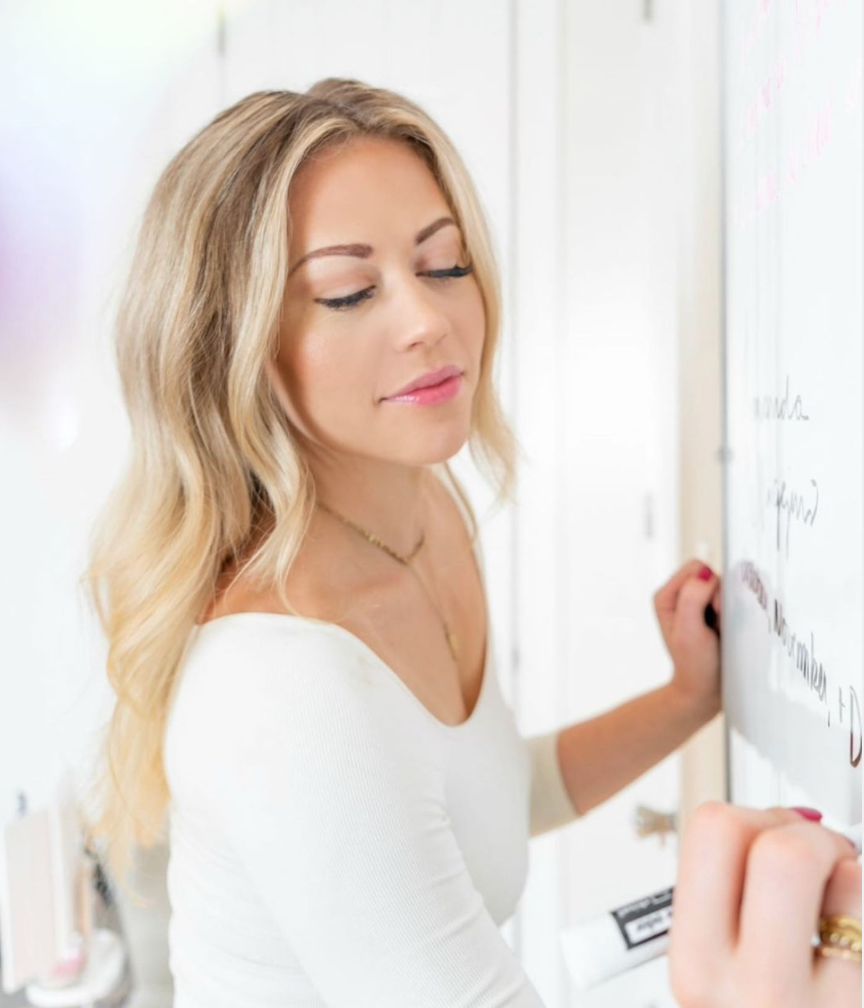 Amanda Huggins is a respected Anxiety and Mindfulness Coach, certified yoga instructor, brand ambassador, published writer, and keynote speaker.
After successfully spending nearly a decade in the startup space as a content and communications specialist, Amanda broke past her fears to follow her calling for helping people break past their internal barriers of self-worth, fear, and anxiety. Her unique blend of spiritual, scientific, practical, and accessible approaches has helped hundreds of clients move beyond their anxious minds and into a state of profound, holistic success.
Amanda has partnered and shared her wisdom with category-leading brands, including Gravity Blankets and Gaiam. She regularly offers workshops & digital courses for clients, international audiences & corporations. She is committed to sharing her value-added insights supporting her mission to help as many people as possible who deal with anxiety and related issues. In large part, Amanda does so via her ever-expanding social media community comprised of over 350,000 followers across TikTok, Instagram, and YouTube. She resides in New York City with her beloved dog Spartacus.
· Website · Instagram · TikTok ·
Courses Included with Purchase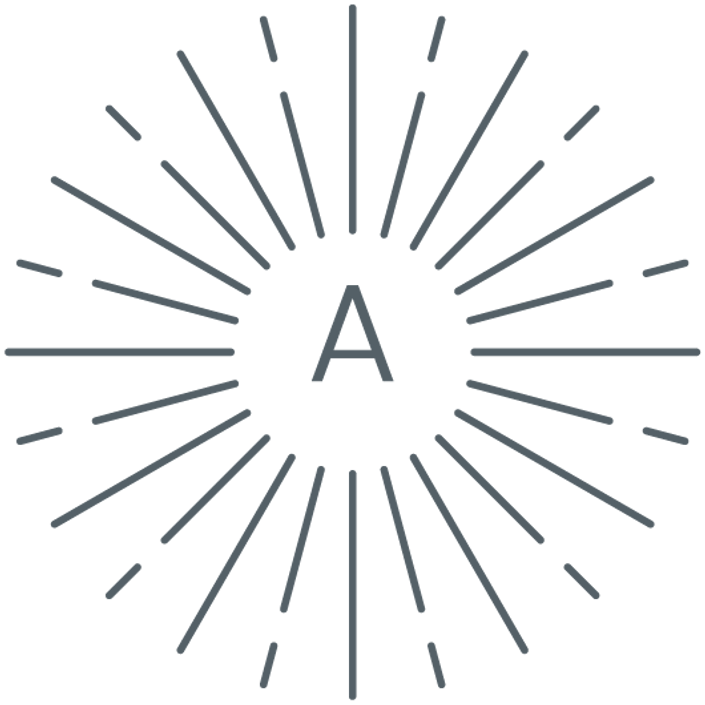 Introduction to Holistic Anxiety Management
A course by Amanda Huggins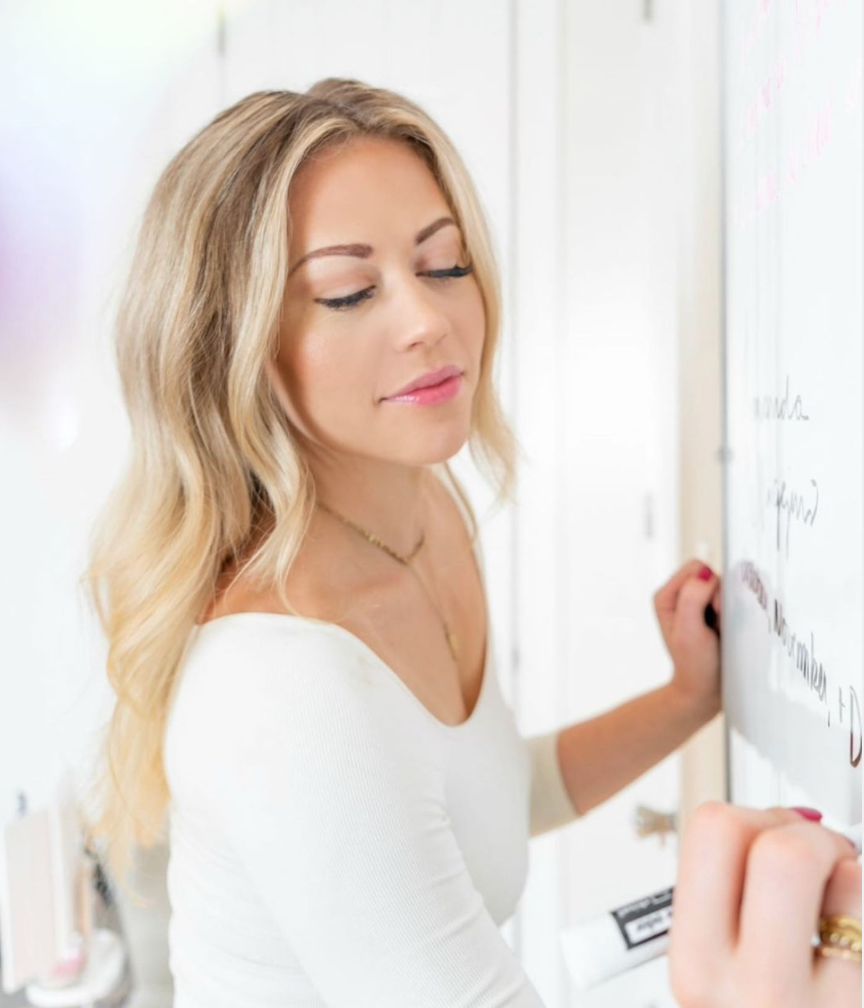 $75
Original Price: $75
Frequently Asked Questions
When does the course start and finish?
The course starts now and never ends! It is a completely self-paced online course - you decide when you start and when you finish. I encourage students to take their time with this course, and suggest participating in one module per week to integrate the material.
How long do I have access to the course?
How does lifetime access sound? After enrolling, you have unlimited access to this course for as long as you like - across any and all devices you own.
What if I am unhappy with the course?
We're sure you'll love this workshop, but in the event you would like to request a refund please note the following: - Refunds are available only prior to completion of Module 1. - Completion of Module 2 and/or 3 voids ability to refund the program. - Refunds have a partial "restocking fee" based upon how much of the course you've completed. - Refunding your payment will revoke course access for both "Abundance in Action" and "Intro to Holistic Anxiety Management".
To my empowered, inspired, and expansive future course students...
I am so incredibly excited for you to embark on this phase of your journey. I hope you find what you need within this material, and that you give yourself permission to truly lean into abundance in action.
From the bottom of my heart, thank you for trusting me to be your guide and share what I've learned with all of you!